As a first-to-market nanophotonic-based quantum technology company, Quantum Computing Inc. publishes a monthly newsletter to share the latest announcements and news involving quantum technologies. This month features QCi's new products and subcontract awards with NASA.
---

Quantum Computing Inc.
Full Stack Quantum Solutions | Value for Customers Today

The Future of Quantum, Today
Robert Liscouski, QCi CEO, Dr. William McGann, COO/CTO, and Dr. Yuping Huang, Chief Quantum Officer, discuss how the power of quantum computing will change our world and how QCi's quantum technologies are poised to accelerate the real-world value of quantum computing for commercial and government organizations. Today.
---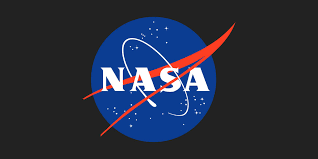 QCi Receives Three NASA Subcontract Awards
In February, QCi received a subcontract with Science Systems Applications, Inc. (SSAI), a leading scientific, engineering and IT solutions provider, to support NASA in testing one of its proprietary quantum photonic systems for remote sensing applications. Specifically, QCi was tasked to test their LiDAR system designed to remotely measure the physical properties of snowpacks to calculate snowmelt water release. The QCi LiDAR system could be used for other similar predictive analyses such as changes in weather patterns.
In May, a follow-on subcontract award was announced. In addition to testing its proprietary quantum photonic system for remote sensing applications (QLiDAR), QCi was also asked to run the data from the QLiDAR system through their photonic-based reservoir computer to improve the calculation and lead to a future network for monitoring snow levels globally.
In July, a second NASA research center awarded QCi a new subcontract to build a photonic sensor for accurately assessing air particulates composition. The objective of the project is to build and test a new photonic sensor instrument that can provide a more accurate measurement of scattering when laser light travels through clouds and aerosols than is possible with existing instruments.
---
QCi Launches the First Quantum Photonic Vibrometer
Featuring Groundbreaking Capabilities in Detecting Highly Obscured and Non-Line-of-Sight Objects at Great Distances
QCi has launched the Quantum Photonic Vibrometer (QPV), the first quantum accelerated photonics vibrometer on the market. The device offers unprecedented capabilities in detecting highly obscured and non-line-of-sight objects, with potential applications in material recognition, enhanced surveillance, infrastructure integrity, and industrial maintenance. The QPV uses single-photon detection to accurately measure the vibration frequency of remote targets, thereby identifying target characteristics such as material composition and mechanical integrity. The device can work through obscured media or where there is no line of sight, making it useful in remote sensing, voice recognition, and diagnostics. The QPV outperforms other available vibrometers in speed, sensitivity, and data collection. Furthermore, it can detect and track anomalies such as remote landmine detection, audio surveillance, and remote voice retrieval, among others. QCi plans to optimize the technology further, reducing the device's footprint and weight and improving its data gathering capabilities.
Dr. William McGann, QCi Chief Operating and Technology Officer commented, "We developed the QPV as a response to a gap in the market and a serious need expressed by our customers."
---
QCi Launches Its First-in-a-Series of Reservoir Computers
Pioneering a New Era of Affordable and Sustainable AI
In June, QCi announced the release of the Company's first-in-a-series Reservoir Computer, a cost-effective powerful and portable hardware device the size of a small power pack. This announcement represents a step in making neuromorphic hardware largely accessible and affordable to individuals and small businesses.
Dr. Yuping Huang, QCi Chief Quantum Scientist commented, "Our core mission at QCi has always been to democratize quantum and photonic technology. We recognize there is a significant barrier for individuals and small business to access large data centers and high-end GPUs, particularly as it relates to AI. We aim to lower this barrier by offering a photonic accelerated system at a low cost and small size. As a result of years of research and development of innovative photonics engineering, combined with custom hardware and advanced AI techniques, our team has created a powerful yet affordable computing platform of machine learning specific hardware."
---
QCi's CEO Speaks at the Cyber Resilience Summit
Robert Liscouski, CEO of Quantum Computing Inc, took the stage at the Financial Times Cyber Resilience Summit in June, to share his insights on a panel discussion about 'Cyber Resilience in the Boardroom'. "We have to accept the fact that this is a very risky environment. Technology has tremendous advantages but CEOs have to adopt a very aggressive cyber security policy or they're going to be out of business," he said. He was joined on the panel by Leslie Ireland, Former Assistant Secretary of the Treasury for Intelligence and Analysis, Patrick Niemann, Partner at EY Center for Board Matters, and Mitchell Scherr, CEO of Assured Cyber Protection.
---
Leadership Announcements
QCi is pleased to welcome our distinguished new board members and advisors.
Dr. Carl Weimer, a 30-year veteran of the aerospace industry, joins QCi's Board of Directors.
The Honorable James (Jim) Simon, Jr., a seasoned US intelligence community leader was appointed to create and lead QCi's Technical Advisory Board.
Dr. Brian LaMacchia, a recently retired Distinguished Engineer within Microsoft Research, joins the Technical Advisory Board.
Lewis Shepherd, an emerging and disruptive technologies specialist within both Silicon Valley and government service, joins the QCi Technical Advisory Board.
---

CEO, Robert Liscouski, talks to Hunter Gaylor about Quantum Computing Inc.'s Launch of its First-in-a-Series Reservoir Computer
---
Quantum Computing, Inc., 215 Depot Court., Suite 215, Leesburg, VA 20175, USA, (703) 436-2161